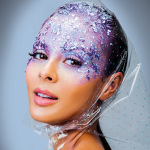 Dear business partners,
owing to the extraordinary measure given by the Ministry of Health of the Czech Republic, which bans organization of all public and private events as well, with participation by more than 100 persons being in force since the 10 March 2020 and according to the notification of the distress situation, we are constrained to suspend the date of trade fair FOR BEAUTY (further only "trade fair") from date 15 – 16 May 2020 to a new date 9 - 10 October 2020. Place of this fair PVA EXPO PRAHA is changeless. It has become that spring and autumn dates of the trade fair FOR BEAUTY are merged.
As you may know, this ban has been issued in accordance with adverse course of epidemiological situation concerning incidence of disease COVID – 19 brought about by the new coronavirus in Europe. As for this force majeure impact, company ABF, a.s. has to proceed in conformity with actual decrees and recommendations given by the state authorities of the Czech Republic.
In order to maximally minimized growth of costs and save your time, we consider already earlier signed application forms as valid for FOR BEAUTY which will be held on 9 - 10 October 2020.
Dear exhibitors, we would like to express our deep thanks for your interest in our trade fairs and for your helpfulness during this extraordinary time as well.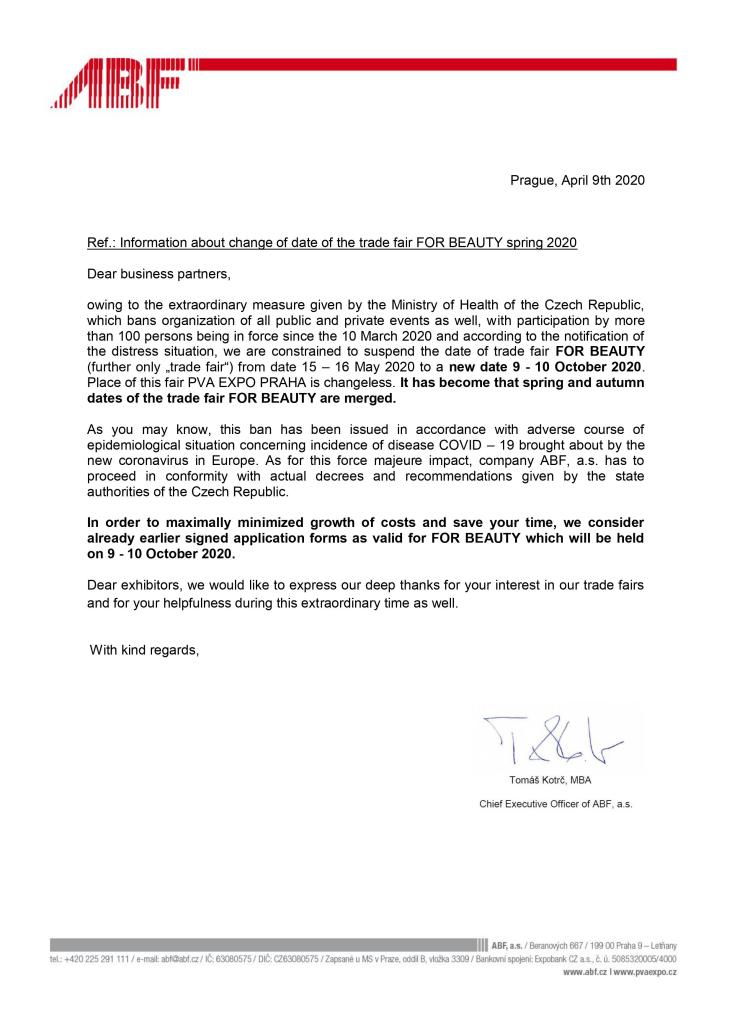 ---